Service Desks
Choose your Service Desk if you have access to more than one Service Desks at your organization. Alternatively, you can directly search for Request types across multiple Service Desks on the Help Center screen.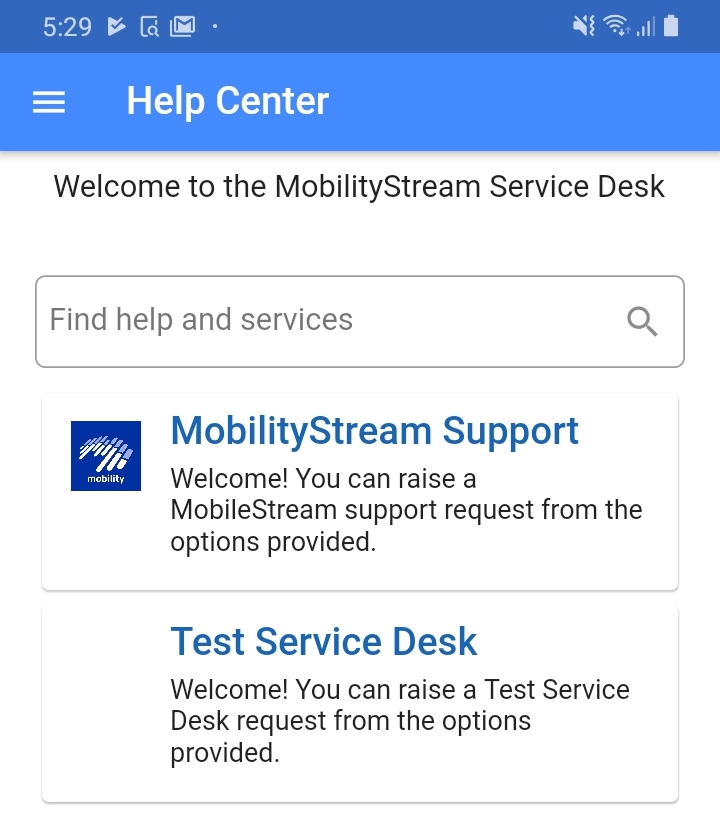 Request Type
Select the Request types that best matches the issue you need to report. The Service Desk structure, list of Request types, and the Form fields are dependent on your organization's Jira configuration. Many different field types such as drop downs, user picker, text fields, database lookup fields (based on add-ons) are supported.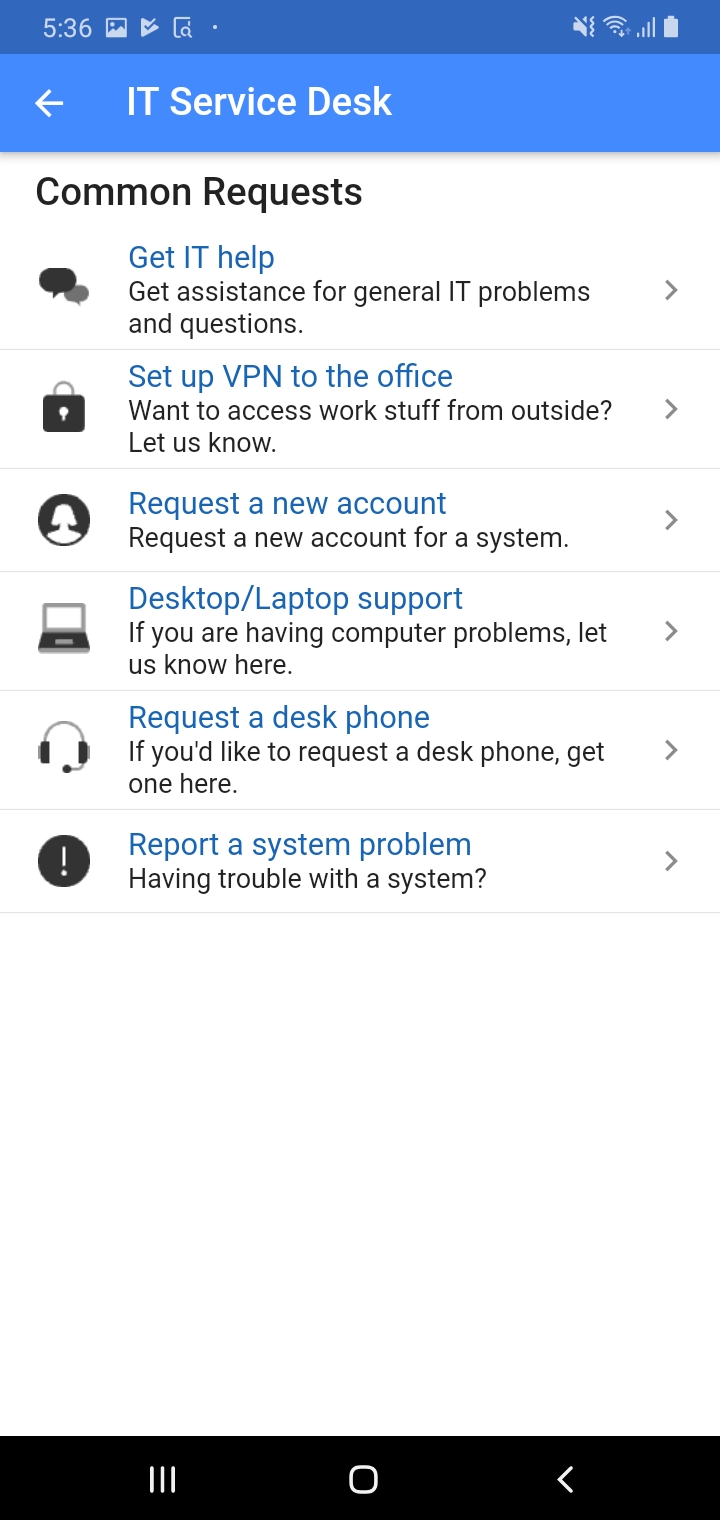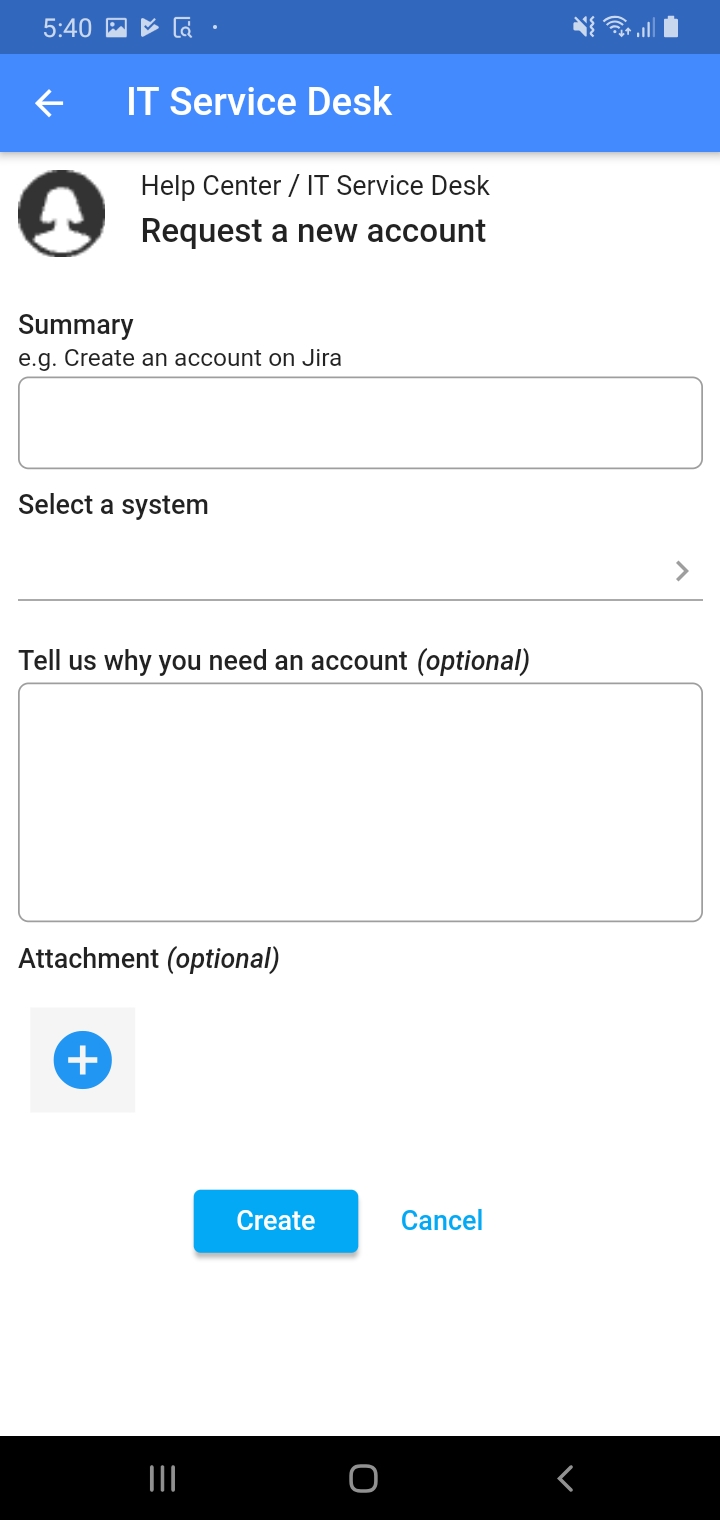 Attachments
Optionally you can attach a file to the request ticket by pressing the + button. We support a variety of different files such as images, videos, audio files, etc. After filling out all the required fields, press the Create button or hit Cancel if you want to stop. Your request will be generated in a Service Desk agent's support queue.