When selecting a Project the Board of the project is displayed. A Board can be displayed for different project types such as Scrum, Kanban, other projects.
If the project is a Jira Service Management project you will see additional menu tabs such as Queues and Organizations. You can learn more about JSM projects here.
Backlog
You can scroll up and down to view your entire Backlog. The position of each backlog item can be changed by dragging it up or down the list.
Pressing on the … button of an issue card will provide additional options such as:
Move issue to active Sprint

Move issue to Top of Backlog

Move issue to Bottom of Backlog

Add a Flag to issue (mark in yellow)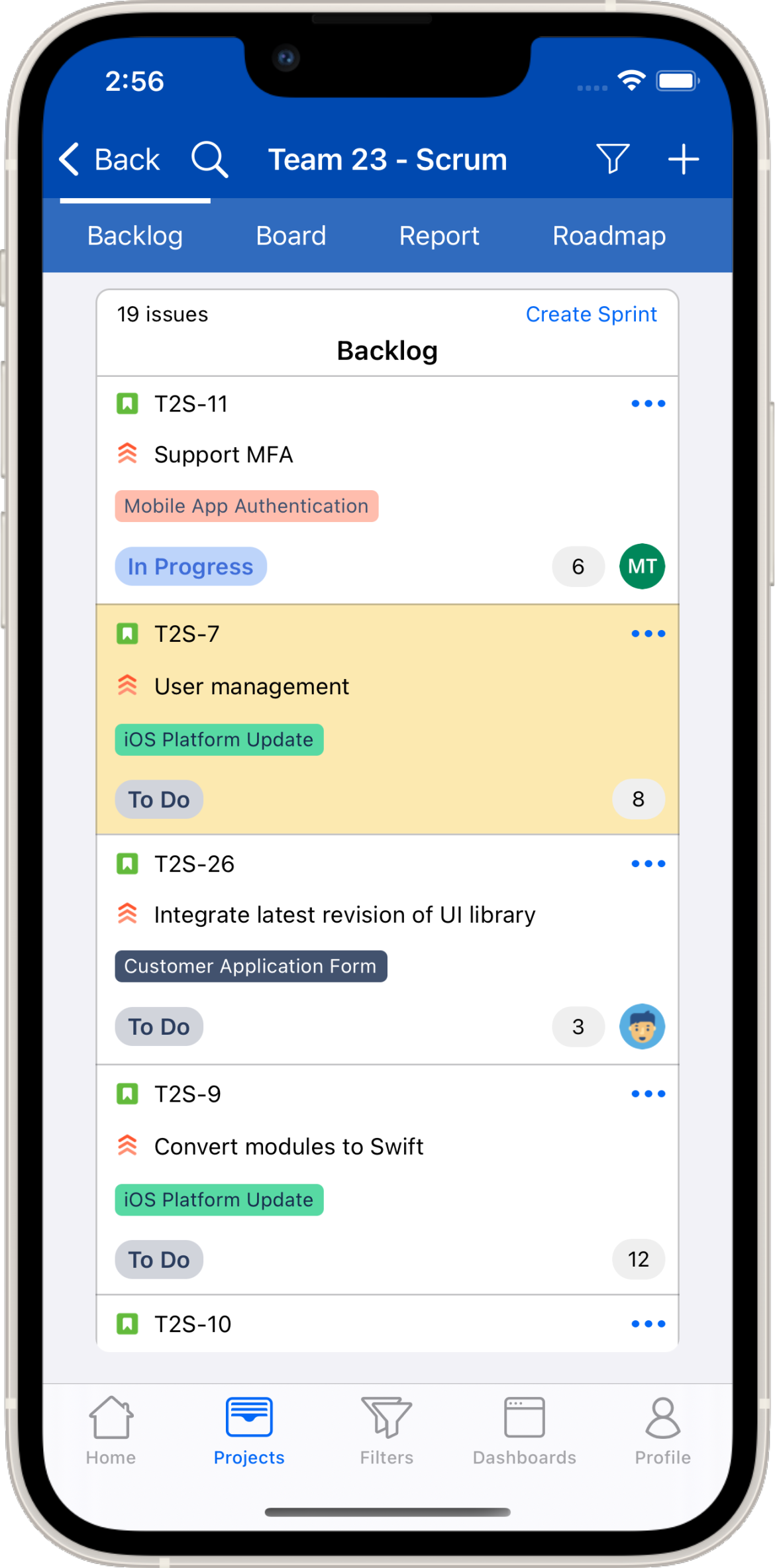 Board
The Sprint board will display on the Board tab. Scroll left and right to view other columns. Alternatively you can rotate your device to see more columns in the same view.
To start a new sprint tap on Create Sprint, then drag the desired items into the new sprint column to the right. When ready, tap … on the new sprint column card and select Start Sprint. You can name the sprint and set the proper start and end dates.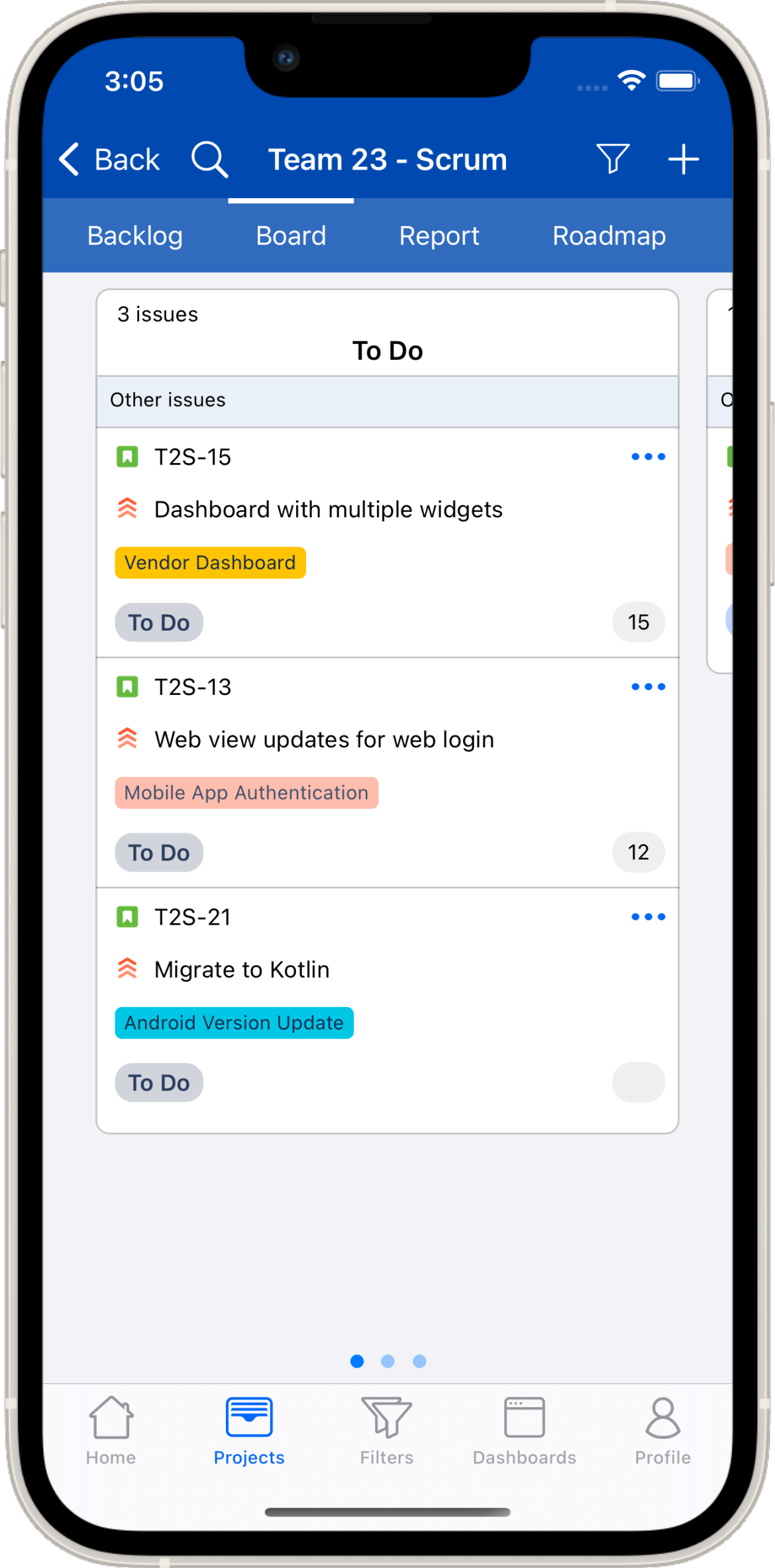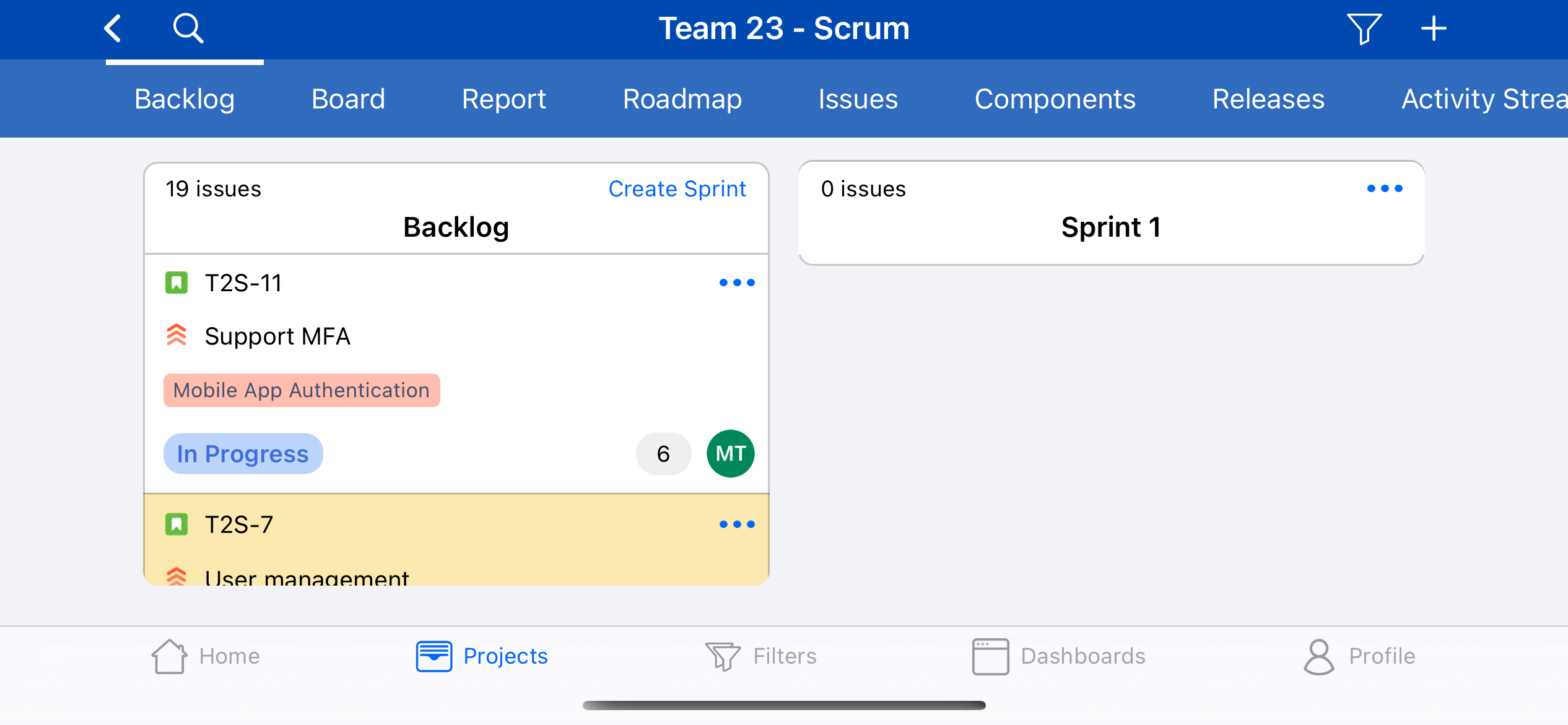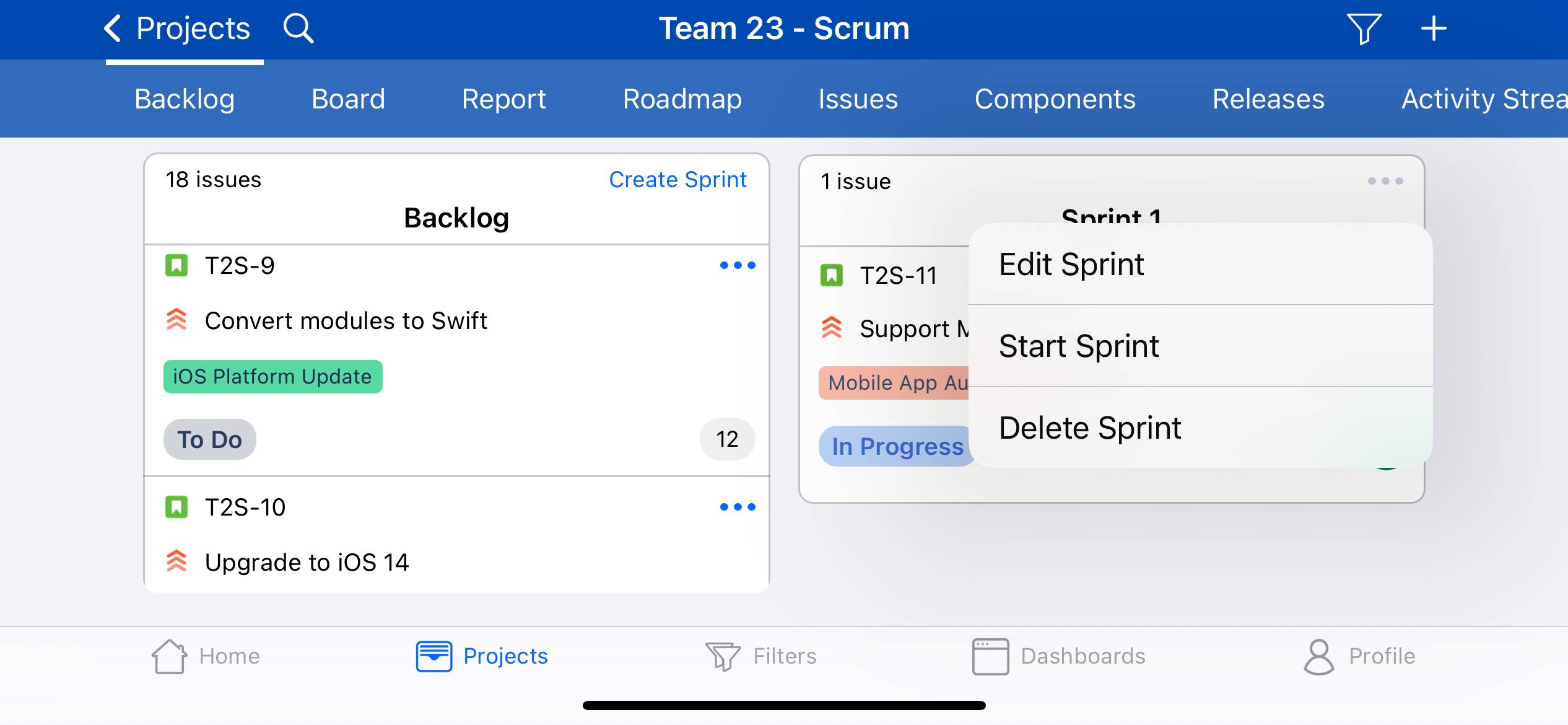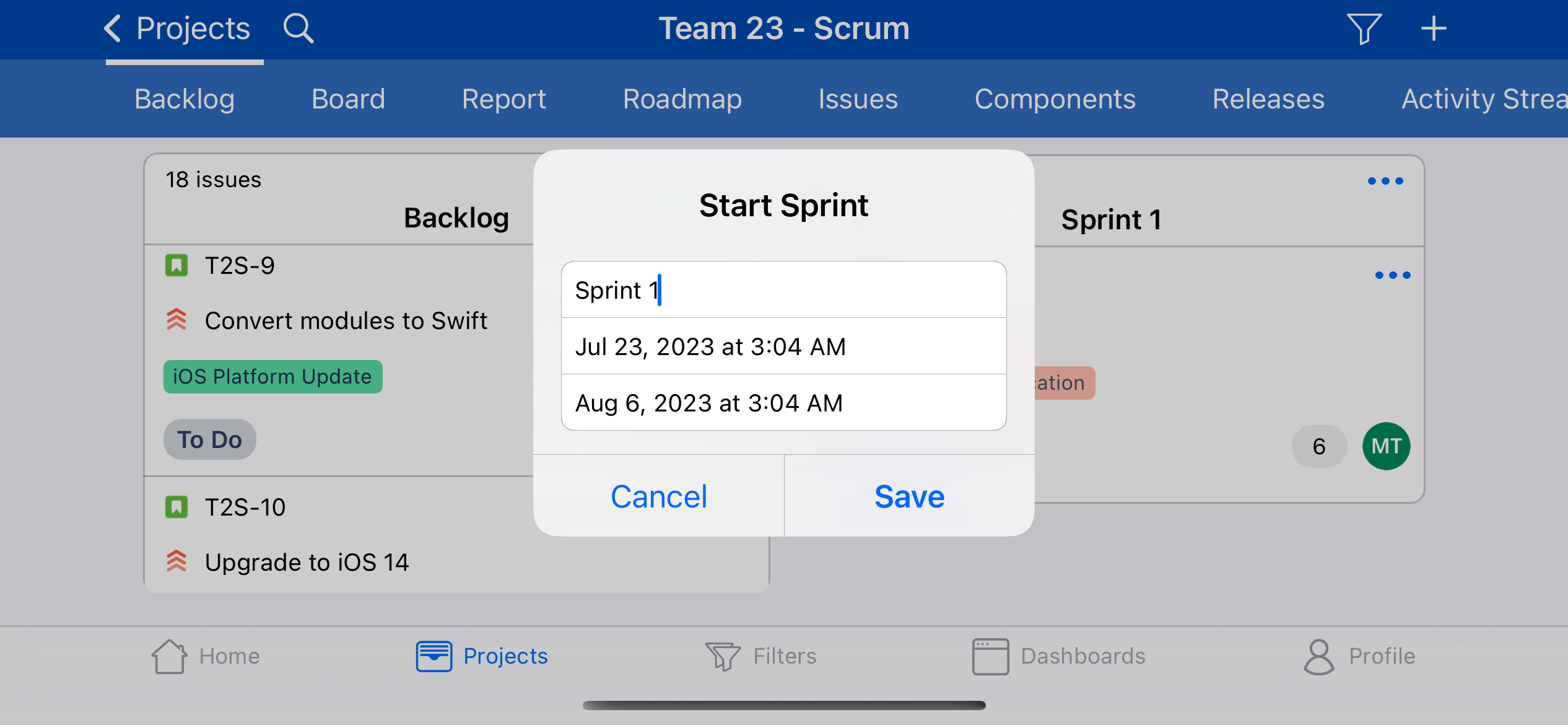 Roadmap
The Roadmap view lets you visualize your items on a Timeline. The view displays the top-level Epics by default and uses available dates (start date, end date, estimates) to put the items correctly on the timeline.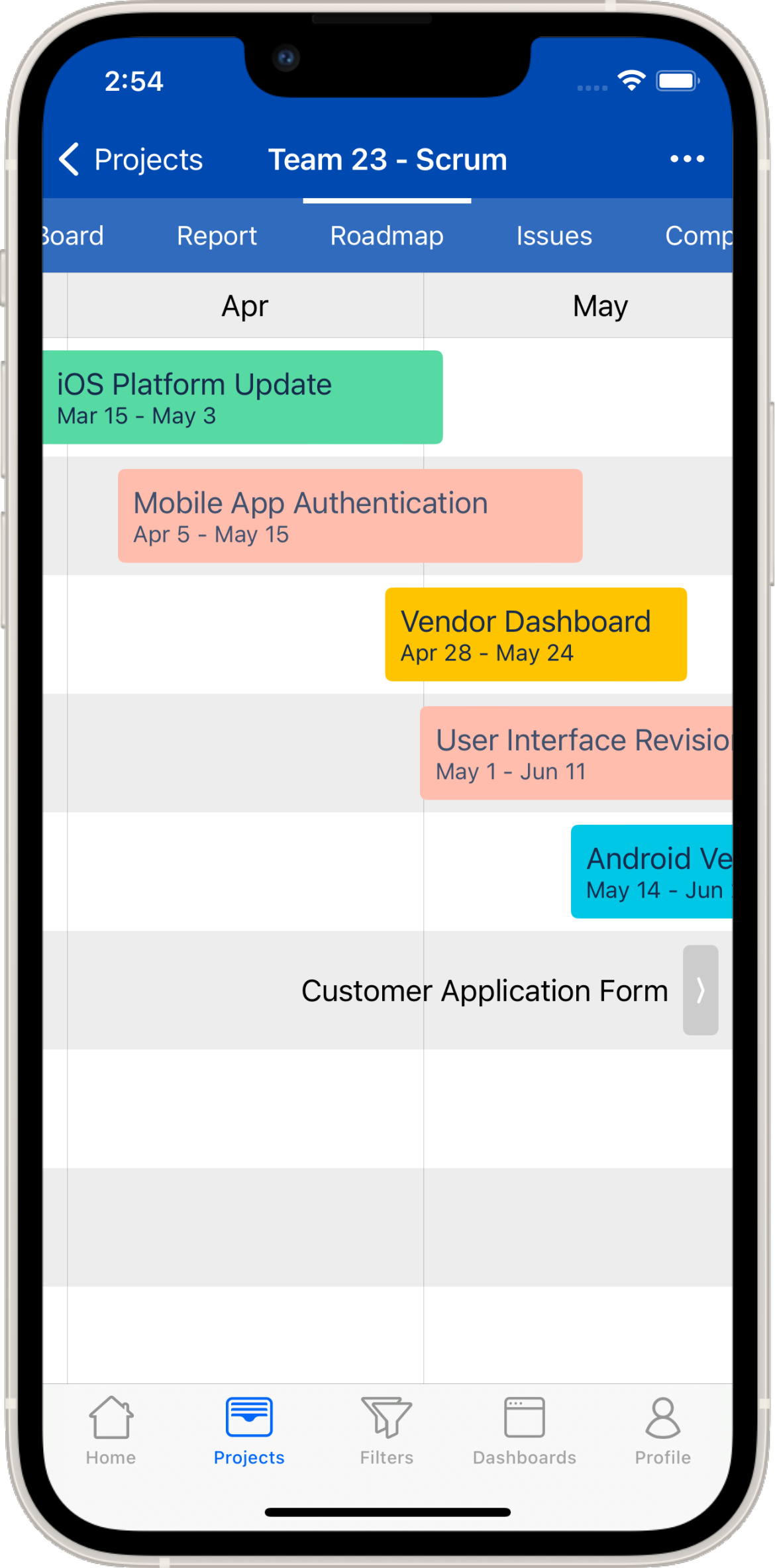 Issues
Find a variety of predefined ways to search when tapping on Issues.
If your search criteria for this project is not listed, select All Issues and then refine your search by using Basic or Advanced Search capabilities.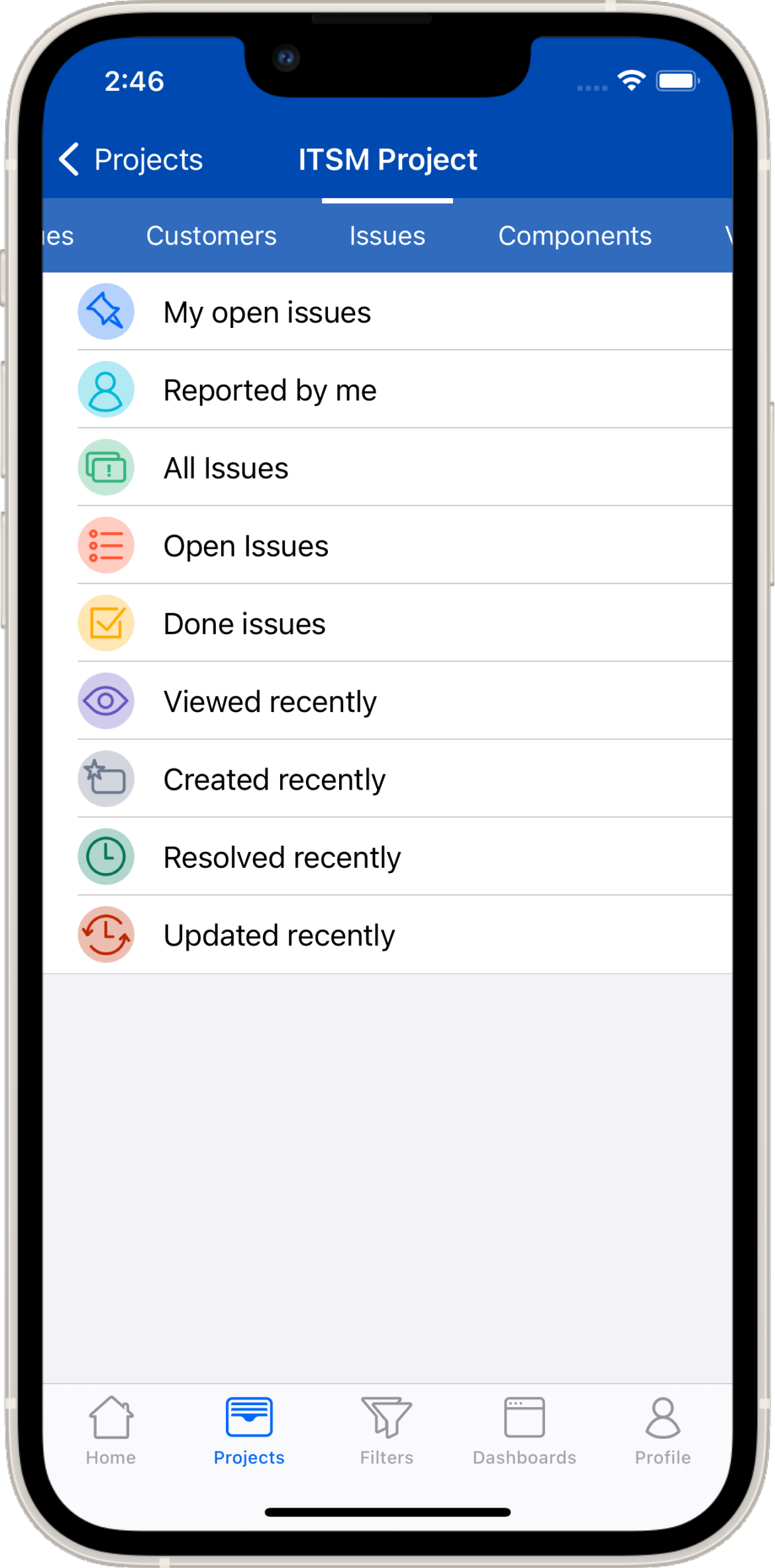 Components
Components can be created, edited, and viewed for each project.
Tap the + button to create a new component. All available fields such as Name, Description, Component Lead, and a Default Assignee can be selected.
To edit a component you can select an entry and start editing any field.
lssues associated to a component can be viewed by tapping the Issues in this component button.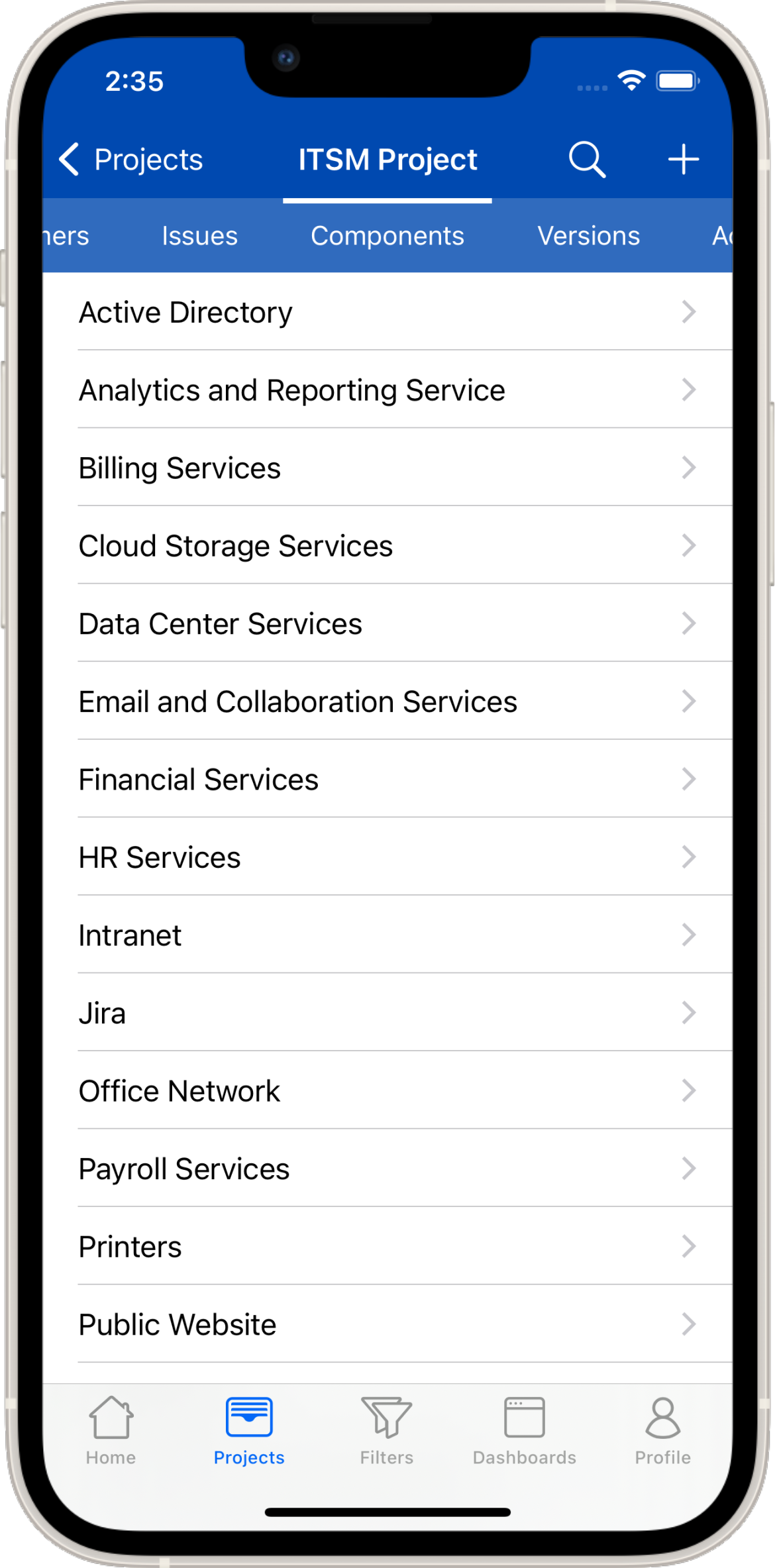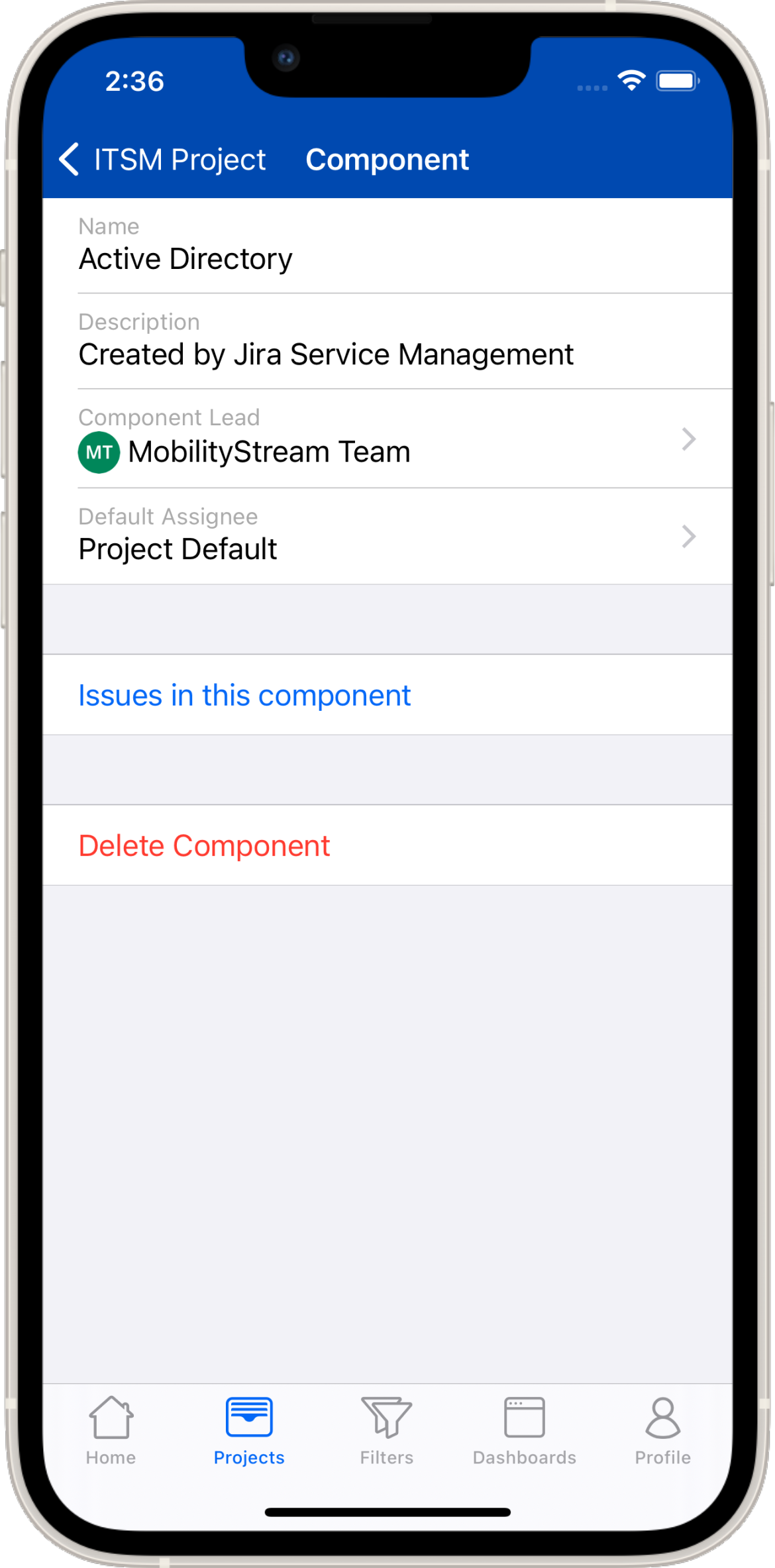 Releases
Each project can have one or many release that may be in an unreleased, released, or archived state.
Tap on Releases and adjust the filter by hitting the filter icon. You can view any combination of unreleased, released, or archived versions by selecting the checkbox.
For each Release you can view details such as the description, release data as well as Jira issues to this release by Status. Tapping on a status allows you to see the included issues.
To create a Release, tap the + icon and provide a release name, description, start and release date.
Activity Stream
The Activity Stream shows activities for the entire project. You can tap each user to view the user's profile. You can also tap on each issue to see the issue detail view.