User Information
On the Profile tab you can see information about the currently logged in user. Such as
Display Name

Instance URL

Email

Time Zone

Groups
Administration
If your user has administrative permissions, you are able to create and edit Users and Groups.
To invite a User: Profile > Users > + > Enter a valid E-mail address > Invite

To create a Group: Profile > Groups > + > Enter a Group name > Create

To add a User to a Group: Profile > Groups > Select Group Name > + > Select User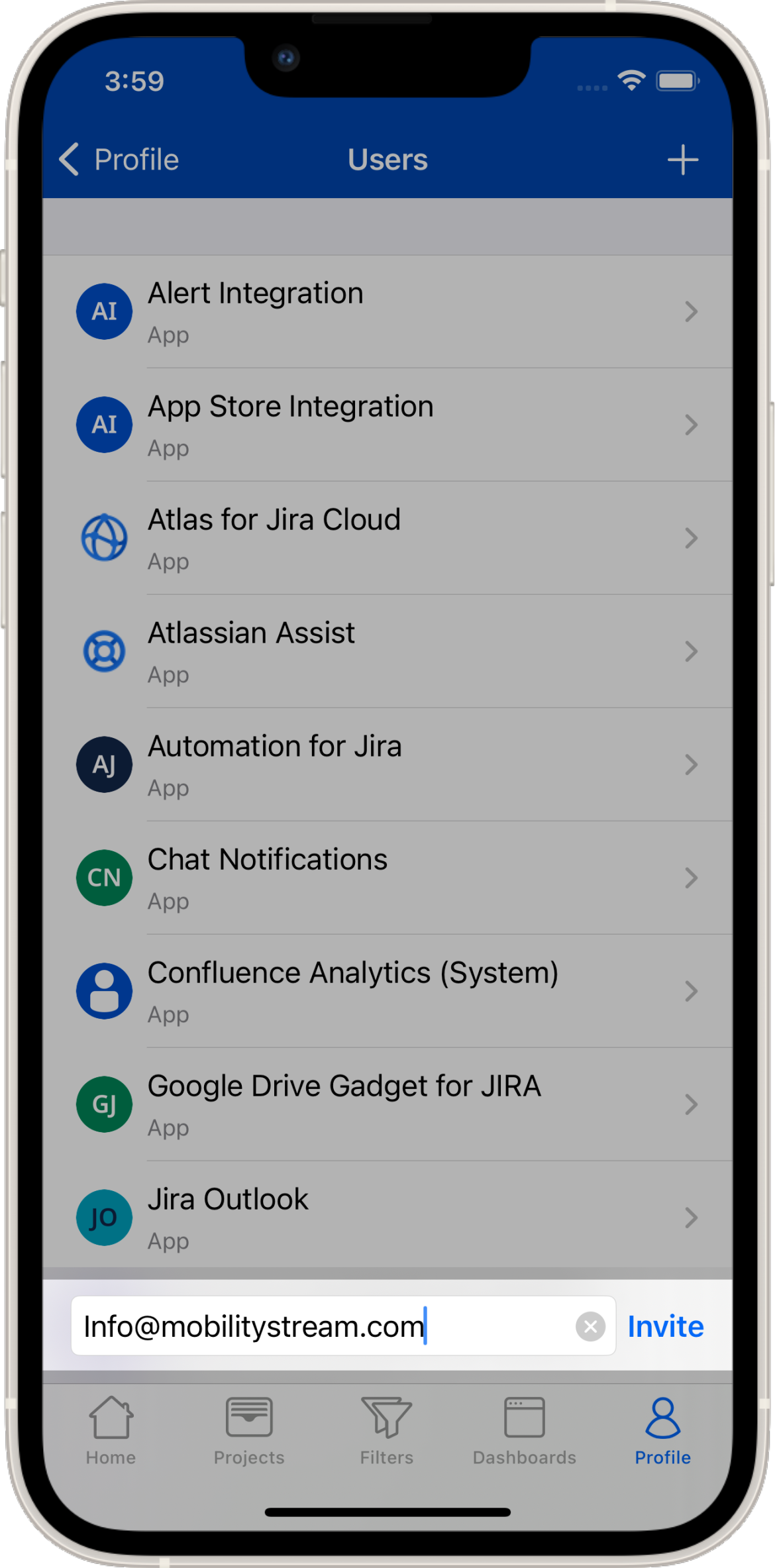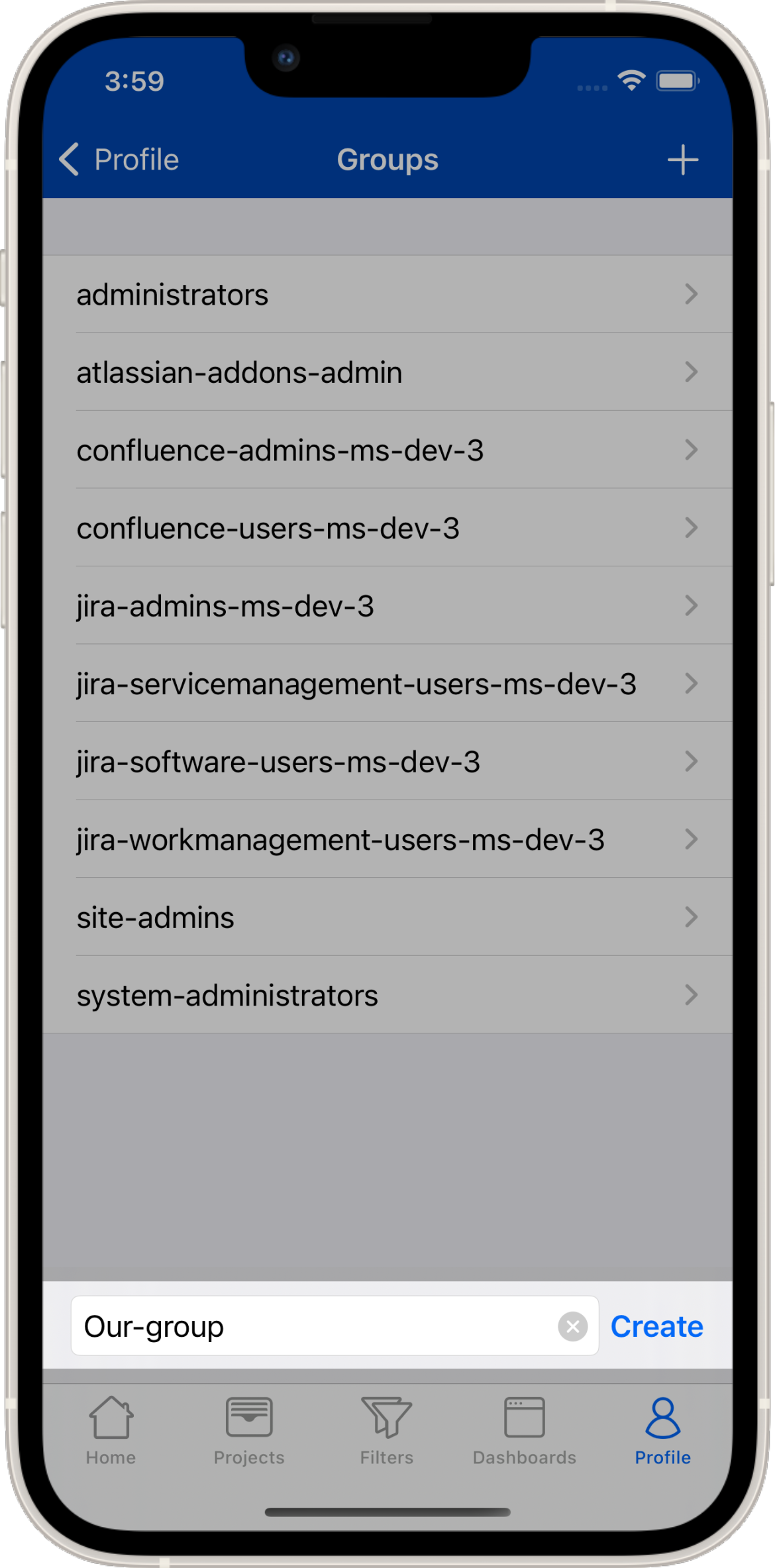 Settings
Language
You can select your language from the available languages. This should be set to the same language like your Jira user profile.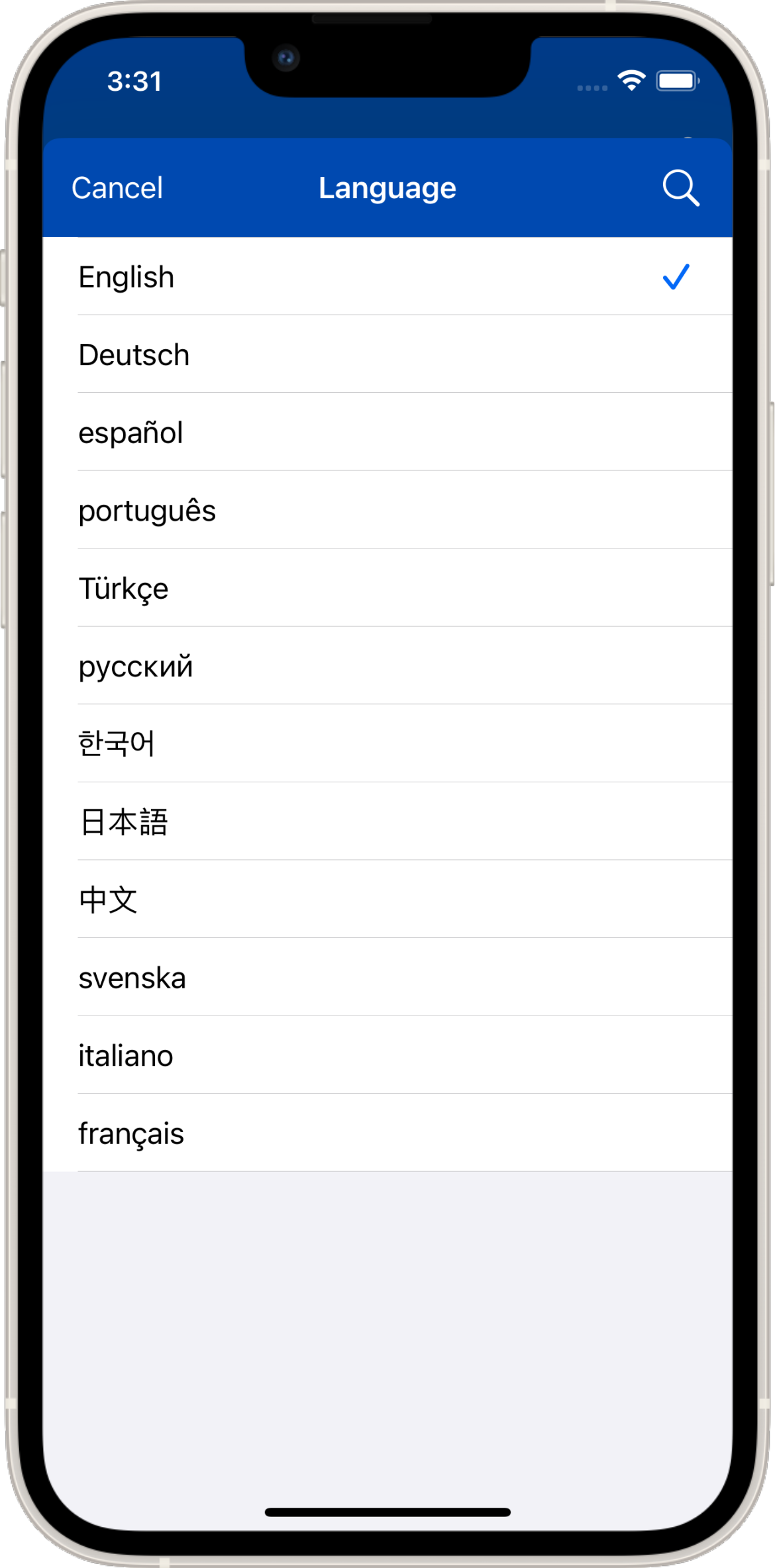 Push Notifications
By default you will receive Push Notifications for changes to issues for which your user is the assignee, reporter, or a watcher.
You can select for which Jira events you like to receive Push Notifications. If you disable all events you will not receive any notifications.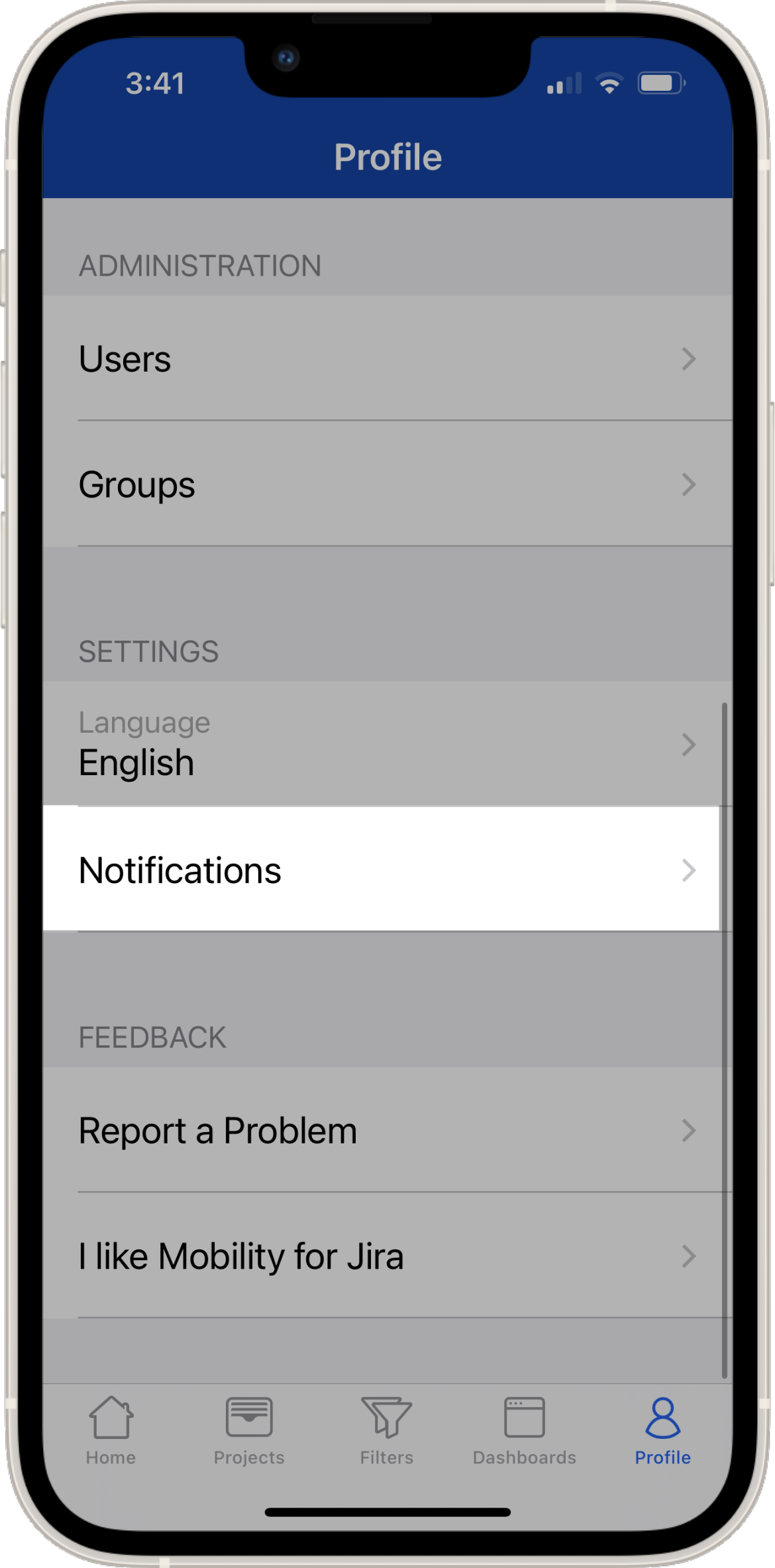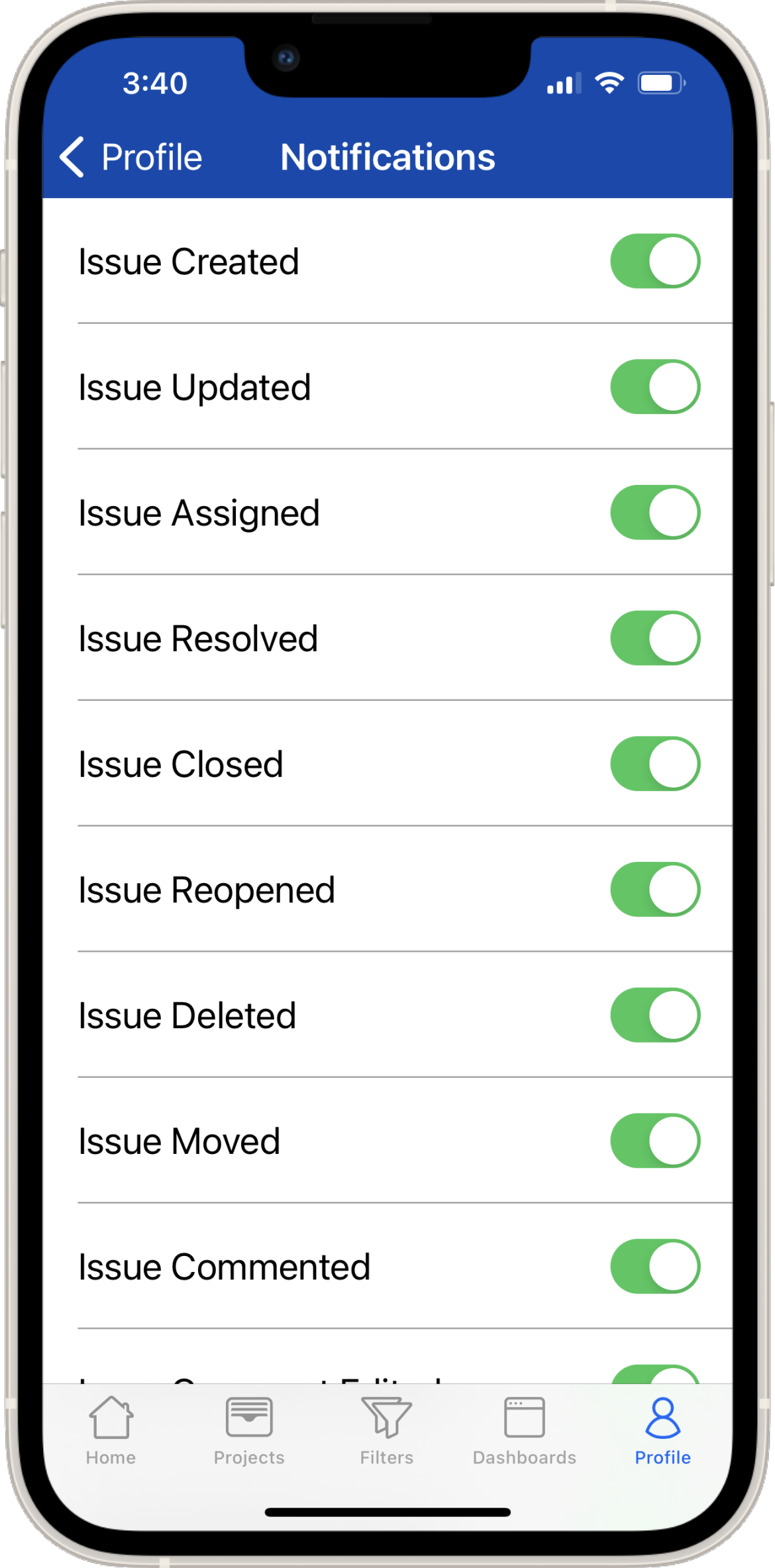 Feedback
Sometimes things will not go right. We have an easy way for you to create a ticket and send some debugging information.
Profile > Report a Problem
This will open up your email client and add some debugging information. Please also add a brief description what is not working correctly. Once you send the email it will log a support ticket in our Service Desk. We will get back as soon as possible to the email address that was configured in your email client.
The I like Mobility for Jira option allows you to leave a review on the Apple App Store or the Google Play Store. Thank you.